The Studio's Speaker Series Returns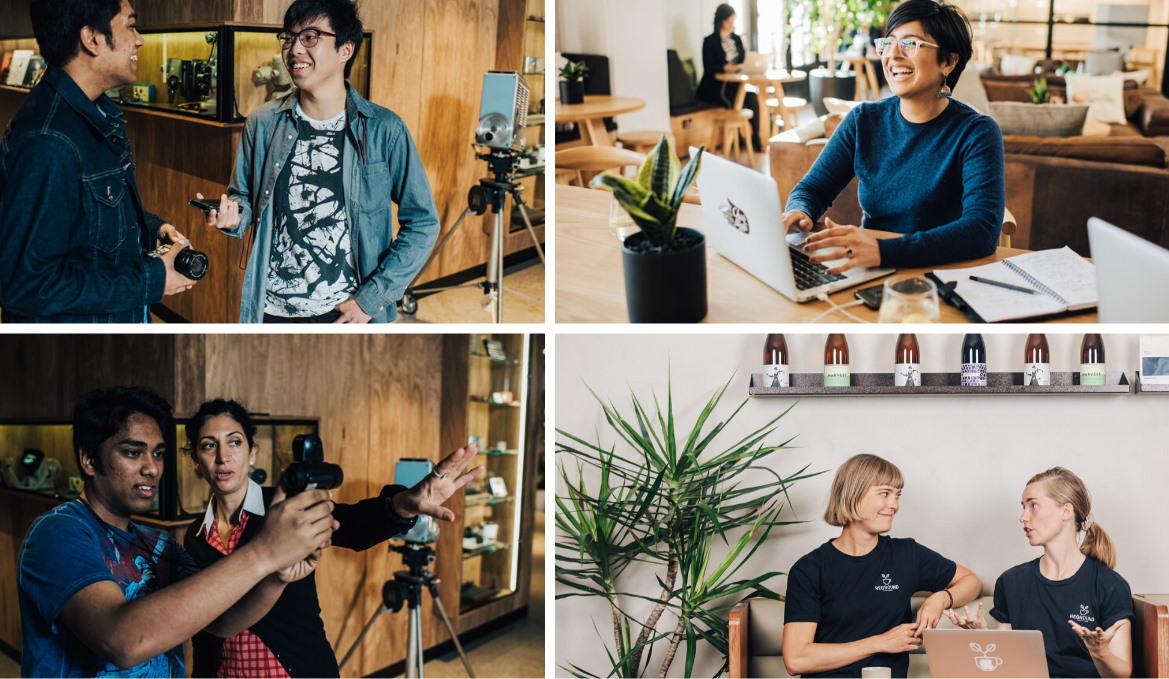 Welcoming host Rosy Mobbs, presenter of The Studio's Speaker Series, 2021
2020 Season is here

The wait is finally over for fans of The Studio Speaker Series! One of Australia's favourite series featuring start-up founders, entrepreneurs and business minds returns on Tuesday 16 February at midday.
Tune in each Tuesday at midday for Founders' Stories and then Thursdays at midday for our exciting Business Series of interviews. Each session runs for 30-40 minutes and includes audience Q&A.
And don't worry if you miss an episode. You can catch up on The Studio's YouTube Channel. Rosy Mobbs, hosting the 2021 season from Tuesday 16  February, is a former Sunday Telegraph Business Editor, Australian Financial Review banking writer and BRW small business writer. She has also lived and worked overseas and is a Dept of Foreign affairs scholarship winner. She attended the University of Sydney and has degrees in Public Health and Economics.
Rosy said: "The Speaker Series provides a genuine insight into Australia's start-up scene. Many of us have the desire to start our own business or embrace a passion and create a new business. But few pull this off. The best part of being the host of the Studio's Speaker Series is shining a spotlight on founders, delving into the highs and lows of business and showcasing a diversity of talent. At The Studio, we are passionate about championing transformative communications, media and creative-tech founders. We'll also bring you great business stories. I'm excited about the new generation of businesses born global from day one and enabled by technology."
The Studio's CEO, Chantal Abouchar,  said: "We're thrilled to welcome Rosy as the host for our 2021 Speaker Series. Rosy has expertly interviewed and written business and finance stories for the best Australian national and international media organisations. She brings to this role, considerable intellect, warmth and expertise."
The 2021 series will launch on a high next week when Rosy speaks with founder, CEO and "enabler of awesome" George Hedon from Pause Fest and on Thursday, 18 February Mitra Ardron who will be talking about clever tactics that make conspiracy lies go viral.
Other highlights and founders include, Georgina McEncroe from Shebah Ride Share; Jeremy Fleming from Stagekings; Susie Jones from Cynch Security; Alec Renehan and Bryce Leske from Equity Mates; Tony Nash from Booktopia, Bombay based Arjun Satya from M360, San Francisco based Brian Zisk of Chia and many more to come.
ABOUT THE STUDIO


The Studio is a creative, business and technology incubator for start-ups and scale-ups, anchor tenant of the Sydney Start-up Hub in the heart of Sydney's CBD.
While The Studio specialises in start-ups across communications, media and creative technologies, The Studio is industry agnostic and supports start-ups across all industries.
Through our community, global networks, partners and sponsors, experts and investors, our wide range of programs and events, we support our residents and members on the road to success. We have nurtured numerous success stories through the doors of our vibrant community.