Written by Scene Magazine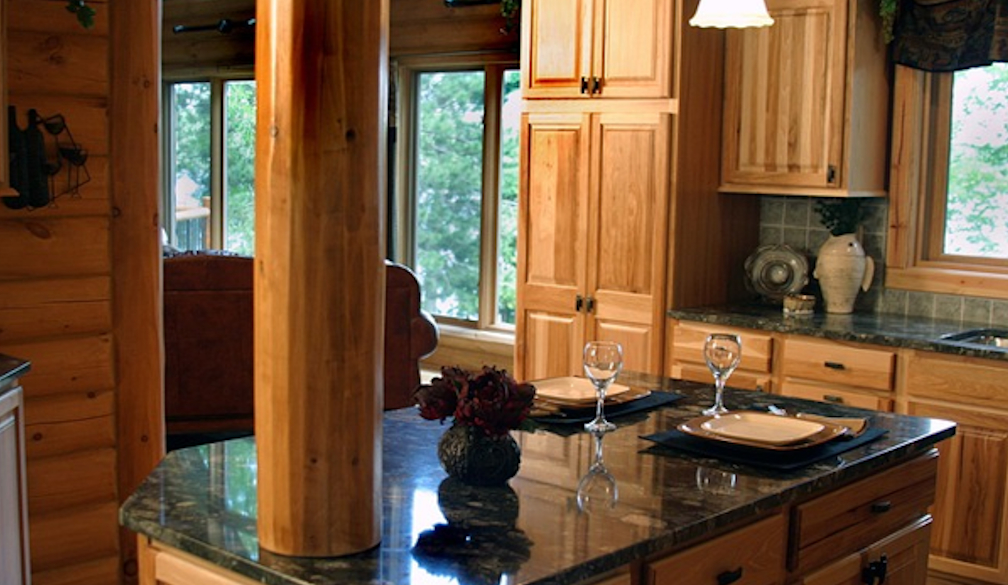 Stone benchtops are a favoured choice among homeowners in Melbourne primarily for their exceptional durability. The many options from high-quality engineered or natural stones allow a cost-efficient and aesthetically pleasing selection to meet any design need 
The material offers a timeless presence in the kitchen, a sophistication that other options can't.  
Updating the benchtop alone will not only transform the space aesthetically, but the kitchen will provide tremendous functionality, handle tough daily abuses, and stand the test of time.  
A kitchen remodel can be a considerable investment, but choosing one key element that offers incredible benefits will mean returns on that investment sooner rather than later. Homeowners can be confident that stone benchtops will continue to give back well into the future. 
The Increasing Demand for Stone Benchtops in Melbourne Homes 
More homeowners favour updating their kitchens with a modern edge by adding stone benchtops in Melbourne in either engineered or natural varieties. The vast selection of stone benchtops means a homeowner can find a choice to meet their specific design needs, albeit the search can prove overwhelming.  
While each variation has unique qualities and individual considerations when deciding which will work best for your space, all options offer benefits to a remodelled kitchen. The primary feature is the exceptional durability and the overall feel of opulence. 
A first step when trying to decide on the perfect stone for your space is becoming familiar with the differences between engineered and natural stone.  
·       Engineered 
Engineered stone is a manufactured material consisting of a mix of pigments and resins combined with quartz to allow a range of colour selections and uniformity. The material is favoured for its outstanding durability and non-porous nature, making it stain-resistant with minimal maintenance. 
·       Natural 
A natural stone like marble or granite sourced from nature with slabs cut and polished to be incorporated into a remodel. Natural stone pieces will each be unique in their colour and pattern. 
These stones are porous, making them susceptible to staining with a higher need for care and upkeep. Learn how to clean stone benchtops at https://www.realestate.com.au/lifestyle/how-to-clean-and-care-for-your-kitchen-stonetop-bench/. 
In that vein, the stone needs to be sealed routinely to establish a non-porous layer for better absorption and stain resistance. 
Let's look at examples of each, engineered and natural stone, and weigh the advantages and downsides to become more familiar with the variations. 
·       (Natural) granite 
Granite boasts being among the hardest and most durable of natural stones, capable of enduring heat, and is scratch-resistant. The individual slab pieces are each unique in pattern and colour, with a broad range of options. 
The downside is that the material will absorb moisture if not sealed adequately, causing stains. That will mean regular care and upkeep to keep the benchtops appropriately sealed. 
·       (Natural) marble 
Marble is appreciated primarily for the opulent aesthetic it creates. Homeowners favour the material for the sophistication the veining offers along with the shiny surface. The downside is that the material shows a more porous, softer variation than granite, making it also susceptible to scratching and stains. 
A homeowner will need to be diligent with the material's care and upkeep, again ensuring to regularly seal the surface for added protection. These pieces are also more budget-intensive than other options. 
·       (Engineered) Quartz 
Quartz is among the hardest minerals, making these benchtops scratch and heat-resistant and outstanding for durability. The material is non-porous, keeping care and upkeep to a minimum since sealing is unnecessary.  
These pieces come in a range of colours with an incredibly uniform finish. These can be manufactured to look like natural pieces, including marble. 
While these boasts being heat-resistant, excessive exposure to hot pots or pans can cause damage, making it wise to use a trivet. The UV rays can potentially discolour quartz with continued, direct exposure.
How To Choose the Best Stone Benchtops in Melbourne 
The ideal focal point with a kitchen remodel is the benchtop; sometimes, that's the only element necessary when doing an upgrade to enhance the aesthetic. Many homeowners prefer engineered or natural stone for the sophistication and luxury that either will bring to the space.  
When deciding on the material, what factors will you need to consider as you narrow down the stone choices to the most suitable for your Melbourne home's needs? Go here to learn about engineered stone benchtops and then review these suggestions to help when comparing options. 
·       Size And Shape 
Upgrading your kitchen space is among the best ideas for home remodelling. Most people choose to transform this area of the home to increase its functionality and improve the overall appeal.  
A primary preference in this renovation is the benchtops since these are a key feature in the space. Many homeowners opt for stone, either engineered or natural, as their material choice, with experts in Melbourne suggesting that a professional be incorporated in the upgrade to get the size and shape exact. 
If these aspects aren't adequate, it will throw off the whole look of the kitchen, causing a less-than-favourable result. 
·       Durability 
Most engineered and natural stone offers durability in varying degrees. A primary consideration will be your maintenance preference. If you're okay with sealing, you'll have a broader range of choices, but if you prefer to keep the care and upkeep to a minimum, it's wise to look at the tolerance level of the stone. 
That will mean ensuring that it can withstand fallen objects, heat, spills, or scratching and do so for the long term. 
Final Thought 
Melbourne benchtops in either an engineered stone material or natural stone have become a favourable way to upgrade the kitchen in the home.  
With the quality and durability of the material, homeowners will have a workable kitchen that can withstand most abuses that come with cooking, cleaning up, and servicing guests, albeit with a stunning aesthetic where everyone will want to gather. 
The outcome of the upgrade should look like a full kitchen remodel, with the stone offering incredible functionality but the feel of luxury and elegance, an investment that will keep giving well into the future.