Written by Scene Magazine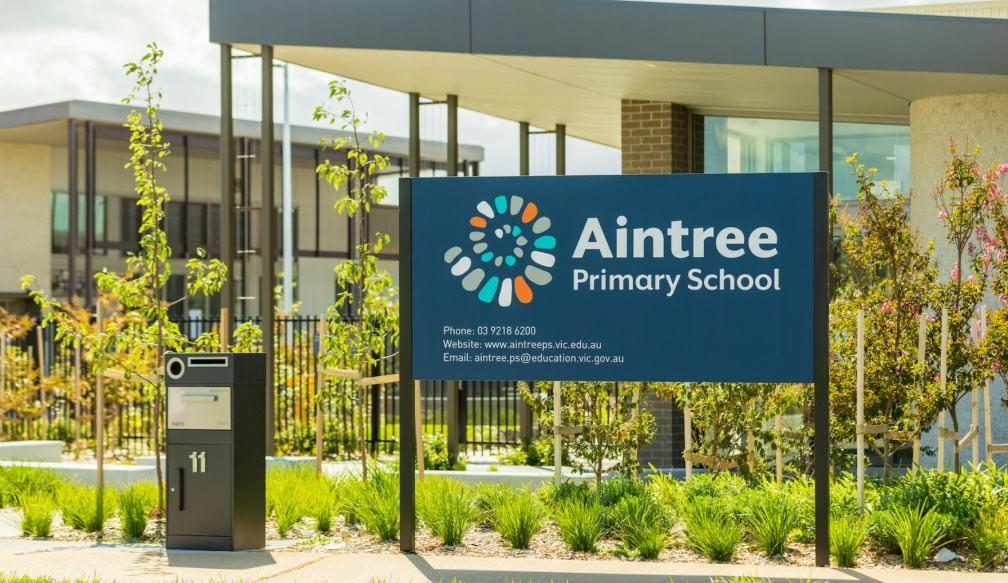 Australia's healthiest community, Woodlea, is considered a winner in the latest budget announcement, with funding confirmed for three schools within the estate.
Taking a slice of the $581 million dedicated to building new schools and additional stages at recently opened schools, Woodlea will now be home to the confirmed Aintree Secondary School as well as the Aintree Specialist School, which will be co-located within the secondary school, while the newly opened Aintree Primary School will be expanded.
The State Government is forecast to commence construction on both the Aintree Secondary School and the Aintree Specialist School in 2023, with a planned opening in 2024.
Following the successful transfer of an 8.4-hectare site to the State Government in June last year for the secondary school site, Woodlea has commenced fast-tracking $11 million worth of infrastructure to deliver the necessary roads and services to accommodate the future school site.
Aintree Primary School is also considered a winner, with $11.2 million in funding confirmed to expand the existing school with additional stages. When Aintree Primary School first opened its doors on February 1, 2021, it was expected to accommodate 200 students, however, that day alone saw the school welcome 500 students.
Currently, student enrolment is just short of 800 and based on the projection by the Education Department and the booming population in Melbourne's west, these figures will grow by 120 students per year.
Woodlea Project Director Matthew Dean said the State Budget announcement is a huge win for the community.
"Growth within Woodlea is unprecedented, we are currently at 10,500 residents and counting so it is so important that residents have access to quality education, right on their doorstep.
"Receiving confirmation of funding for both the Aintree Secondary School and the Aintree Specialist School, as well as the expansion to Aintree Primary, is fantastic news.
We understand the importance of choice when it comes to choosing an education provider, our vision has always been to offer our residents a selection of quality private and public schools; it's important we deliver on this promise."
The Woodlea community will also benefit from health care funding, with up to $1B in funding confirmed for Melton Hospital that will see the design and planning completed by 2024-25, as well as $15 million to go towards upgrades to Melton Highway.
Currently, Woodlea is home to 10,500 residents and upon completion, will house over 20,000 residents. For more information, please visit www.woodlea.com.au.