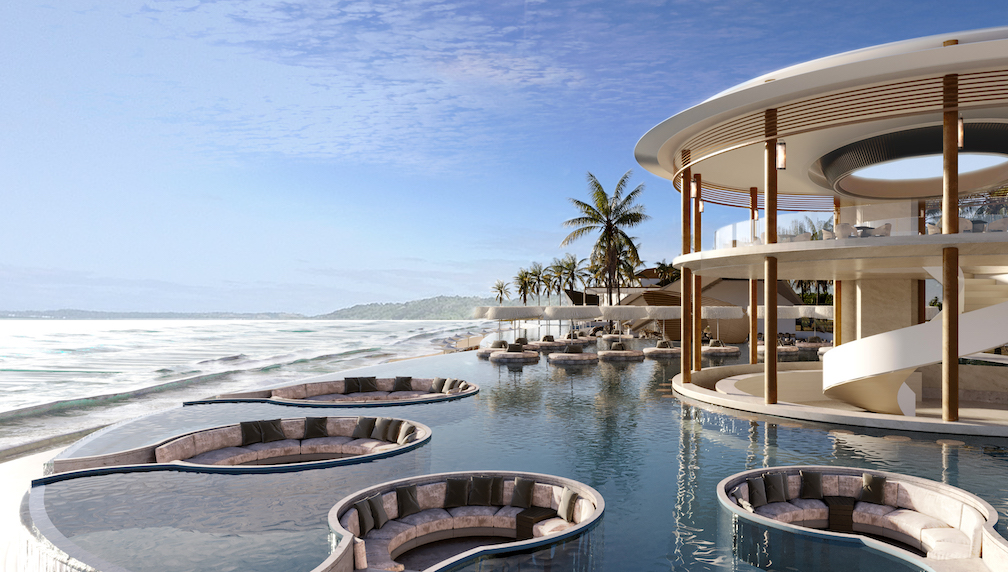 MELBOURNE, SYDNEY – Today, Chiodo Corporation announced the construction of its latest eco-luxury hotel development, Namuka Bay Resort, in Fiji. 
Situated on the picturesque Namuka Bay in Sigatoka, the upcoming premium 5-star hotel is set to offer several accommodation options against the backdrop of Fiji's coastline. Namuka Bay Resort will consist of 164 rooms and 80 exclusive villas, each featuring a private pool. The hotel will also feature multiple resort pools and dedicated facilities for children, teenagers, and adults including modern spa facilities, a spacious gym and culinary offerings from over nine restaurants and bars, designed to present a blend of local and international cuisines. 
The project, valued at over $350 million, will feature business centre facilities and several event spaces including a wedding pavilion and extravagant bridal suite catered to couples seeking destination weddings and companies looking to facilitate destination off-sites or host business meetings. Individuals interested in medical tourism will also have the opportunity to complete their medical procedures at the resort at world renowned Dr. Martin Ching's clinic and recover in an elegant seaside and coastal oasis. 
Designed by AAPI Architects and Melbourne-based interior design company, Studiomint Design Group, the luxury hotel is being designed considerably to reflect the cultural heritage of Fiji's indigenous community, with sustainable principles at the heart of the project. The Namuka Bay Resort will showcase Tali Kato, an age-old practice of weaving using materials like pandanus leaves and coconut fibers. The hotel's architectural elements will also incorporate Fijian textile art known as Tapa and an on-site exhibition dedicated to local artistry will also be developed, dedicated to featuring the artwork of local Fijian artists. 
Chiodo Corporation recognises the changing landscape of property development acknowledging the environmental requirements faced by the hotel and property industries. Dedicated to developing conscious living spaces that embrace local heritage, sustainable principles and adaptable property integrations, Chiodo Corporation is supportive of immersing and supporting local communities into its projects.
"We're looking forward to supporting the local community in Fiji and integrating Fijian culture into Namuka Bay Resort. We're especially looking forward to showcasing local art." Shares Paul Chiodo, Director of Chiodo Corporation. 
Approved by both the Sigatoka Town Council and the iTaukei Land Trust Board, the construction phase is expected to commence in the next couple of months with Stage 1 site clearance, followed by the main building contract activities. The projected completion date for the resort is set for 2026. 
Chiodo Corporation is currently in the process of carefully considering various hotel operators for the resort and expects to make a decision within the next three months. 
For more information on the Namuka Bay Resort please visit the Chiodo Corporation website,
www.chiodocorporation.com.au
.

___________________________________ 
About Chiodo Corporation 
Chiodo Corporation is a leader in the global real estate sector, with over 15 years of experience creating and delivering a diverse range of large complex projects across eco-luxury, commercial, retail and hotel real estate. Chiodo Corporation understands the ever changing landscape of property development and recognises the ongoing environmental issues the world is facing. By combining local culture, unique environmental, social, sustainable, and economic principles to each development, Chiodo Corporation aims to develop adaptable conscious living spaces, designed to support local communities, and reduce waste, inevitably driving the global property industry forward.