The female team at Coast Realty Terrigal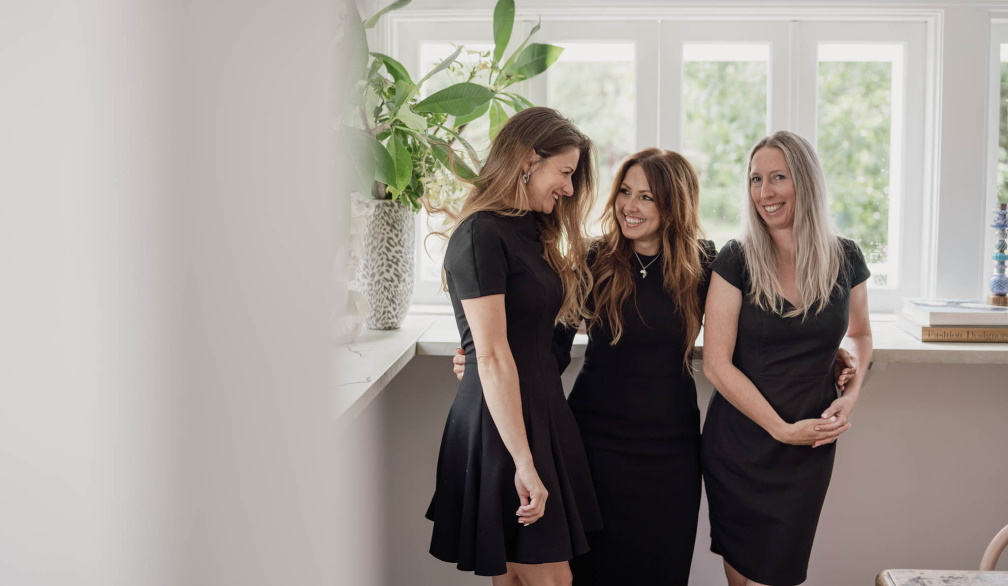 It appears there is no stopping boutique independent real estate agency – Coast Realty,  as they announce the Coast's number one all female team have joined their ranks and  will be heading up their new Terrigal office, due to open mid-August.
Licensed Real Estate Agent and respected Property Partner Bev Barendse, alongside her support team – Peta Bennett and Katarina Boskovic have worked hard to secure  their position as one of the best teams on the Central Coast. They now look forward to  enhancing their position in the market as part of the Coast Realty team.
Bev will head up Coast Realty Terrigal as Director and explains what this move means  to herself and her team.
"The team and I have enjoyed great success over the past few years as part of The  Agency. As the market shifts and enters a new cycle, it was time to start thinking long  term about how we can make a greater impact in our careers and work in a way that  positively resonates with us." Barendse says.
"When the opportunity at Coast Realty presented itself, it absolutely made sense. This  is an independent agency that has gone from strength to strength and established itself  as not only leaders in the prestige property market, but also very much community focused. They act with such integrity and compassion when it comes to the towns and  villages they operate in, which is so important to us as we love where we live."
"The team and I have the chance to add to their success, but also pave our own way in  the Terrigal market as they have absolutely encouraged and embraced us working in a  way that fits our team ethos," Barendse explains.
Bev and her team are known for their caring attitude when it comes to property sales  and management.
"As women, we understand the emotion that surrounds the buying and selling of a  property. We treat everyone we deal with like a family member which means we care,  but we also get the best possible results." Barendse concludes.
The Coast Realty team has seen unprecedented sales results over the past three years  with multiple records broken across the Coast.
Stuart Gan, Licenced Real Estate Agent, Auctioneer and group Principal at Coast Realty explains the team's excitement at appointing Bev Barendse as Terrigal Director.
"The team and I have watched Bev's progress in absolute admiration over the years. Bev brings with her such a kind and caring attitude and what she has been able to  achieve alongside her team, is nothing short of outstanding," Gan says.
"We are beyond excited to welcome Bev, Peta and Katarina and we can't wait to see  what this year brings with them heading up the new Terrigal office." Gan concludes. 
And with the new team, comes a new look and feel for the real estate agency as they  opt for a more modern and high-end brand look and feel which is being rolled out at the  moment.