Written by Compare the Market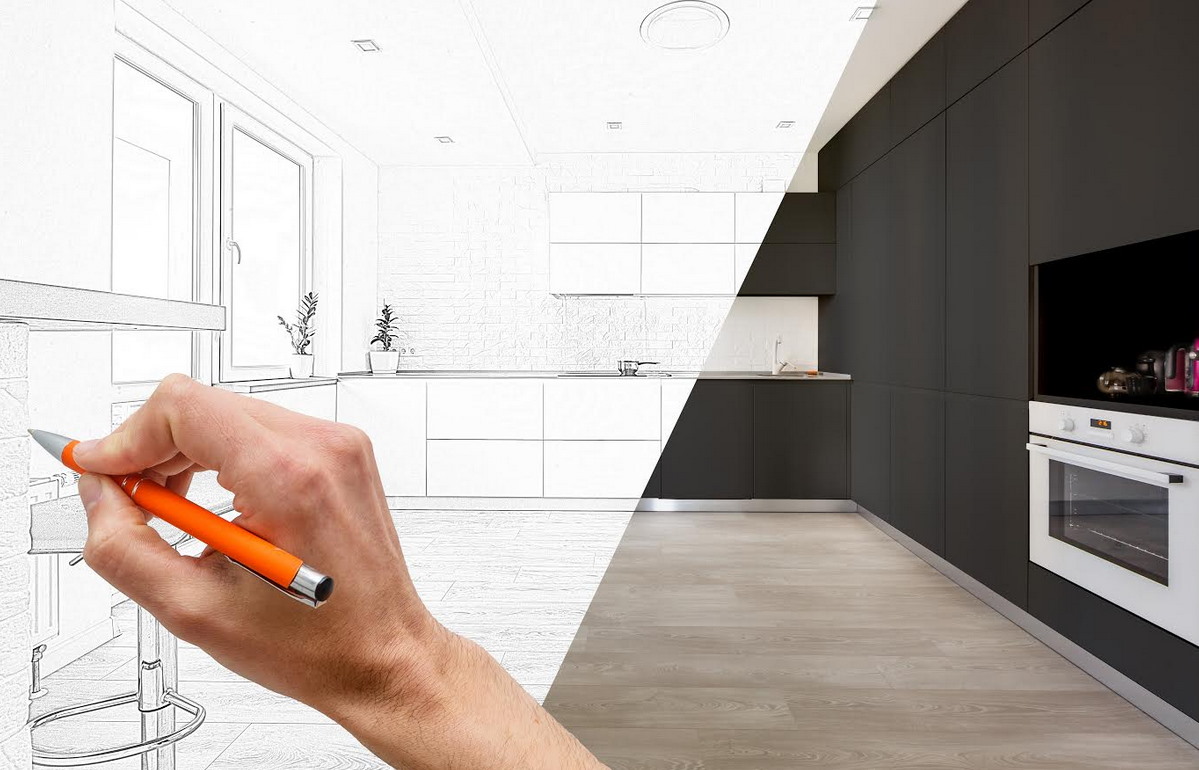 New data from Compare the Market reveals that Australians spend an average of $24,014 when renovating the kitchen,i which is among the highest in the world.
As a proportion of annual income, this figure represents close to 31% of the $84,845 that the average Australian earns each year.ii
The lowest in the study was found to be Hong Kong at 13% of average annual income, with Denmark the highest at 84%. Hong Kong locals spend, on average, $5,321iii on kitchen makeovers, whereas the Danes spend a whopping $60,996 on average.iv
A survey conducted by the Housing Industry Association last year found that 71 per cent of Australian kitchen renovations were performed in homes between 11 to 20 years old.v Nationwide, the value of residential alternations and additions were at an all-time high in November 2020 with a 5.6 per cent increase.vi
Over the ditch, New Zealanders spend slightly more on their renovations than Aussies at $30,573 for a typical kitchen, which represents nearly 32% of the average salary.vii
As for the countries which outperformed Australia in the analysis, Singapore,viii France,ix Irelandx and Portugalxi (alongside Hong Kong) all spend less than 24% of annual income when renovating a kitchen.
As well as Denmark, some of the higher spending countries are Canadaxii (46% of annual income) and Germany (44%).xiii
Compare the Market spokesperson Simon Downes said: "Aussie homeowners are very house-proud and don't mind spending the big bucks to upgrade and improve our kitchens, especially if we like to regularly entertain family and friends. Not only does a great kitchen reno impress our guests, but it can also be a great investment in our property and pay off further down the track when it comes to selling. So, it's as much about investing as it is improving."
The average cost of a kitchen renovation in each country:


| | |
| --- | --- |
| Country | Average cost in AUD |
| Denmark | $60,996.22 |
| Switzerland | $50,151.47 |
| USA | $35,491.02 |
| New Zealand | $30,572.55 |
| Australia | $24,014.00 |
| Canada | $23,721.82 |
| UK | $18,320.30 |
| Ireland | $14,864.23 |
| France | $11,561.06 |
| Italy | $10,735.27 |
| Singapore | $10,619.81 |
| Germany | $8,257.90 |
| South Africa | $7,344.41 |
| Portugal | $5,780.53 |
| Hong Kong | $5,320.95 |
To find more information please visit: https://www.comparethemarket.com.au/home-contents-insurance/global-kitchen-renovations/
N.B. International figures were converted on 02/11/2020 using XE Currency Converter.
About comparethemarket.com.au
Comparethemarket.com.au is a comparison service that takes the hard work out of shopping around. We make it Simples for Australians to quickly and easily compare and buy insurance, energy, travel and personal finance products from a wide range of providers. Our easy-to-use comparison tool enables consumers to find products that best suit their needs and back pocket.
iv Study of Kitchen Trends 2017. Houzz. 2018.
viii Renovation costs from: Successful renovation work. Cardis Sotheby's International Realty. 2019. Average income from: Wages, income from employment and labour costs. Federal Statistical Office, Government of Switzerland. 2020.
ix Renovation costs from: 2019 Houzz France study: Renovation trends. Houzz. 2019. Average income from: OECD Better Life Index: France. Organisation for Economic Co-operation and Development. 2020.
x Renovation costs from: The Complete Guide to Home Renovation Costs. Irish League of Credit Unions. 2019. Average income from: Earnings and Labour Costs Quarterly: Q4 2019 (Final) and Q1 2020 (Preliminary Estimates). Central Statistics Office, Government of Ireland. 2020.
xi Renovation costs from: How much does it cost to remodel a kitchen? A step-by-step guide to home improvements in Portugal. Idealista. 2019. Average income from: Gross monthly earnings per employee have increased by 3.0% in the 3rd quarter of 2019, to €1220. Instituto Nacional de Estatística, Government of Portugal. 2019.
xii Renovation costs from: 2019 Reno Report. Kishawna Peck, HomeStars. 2019. Average income from: Income of individuals by age group, sex and income source, Canada, provinces and selected census metropolitan areas. Statistics Canada, Canadian Government. 2020.
xiii Renovation costs from: Price Estimation. KitchenAdvisor. 2020. Average income from: 2019 earnings: average 3,994 euros gross per month. Statistisches Bundesamt, Government of Germany. 2020.