HONEY AND FINSURE PARTNER TO CHANGE THE MORTGAGE PROCESS IN AUSTRALIA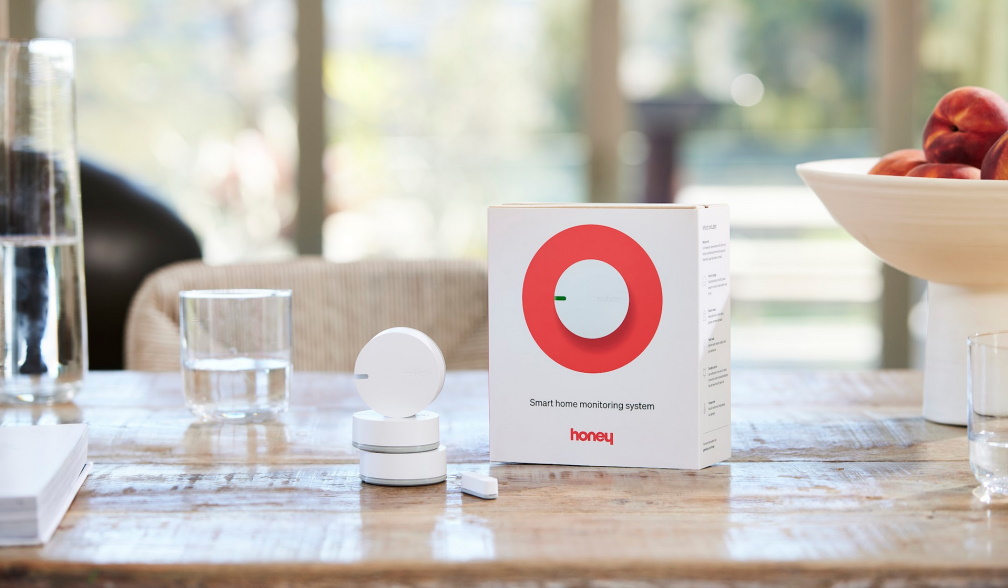 Australia's first smart home insurance, Honey, has announced its next strategic partnership in the short six months since launch, this time with leading mortgage aggregator Finsure Group. The partnership will offer Australians a new, simplified way to access home insurance via a broker, and with close to 70% of all mortgages currently being sourced through a broker channel in Australia, the partnership is set to be a welcome one.
Over the past twelve months, Australians have been purchasing property at an incredible rate, in 2021 alone more than 446,000 houses were sold and more than 144,000 units exchanged. However, alarmingly, a high percentage of property buyers get to settlement without a certificate of currency causing delays to the settlement of their property purchase. With this in mind this new partnership addresses the need to embed home insurance into the mortgage application and streamline the process for both the broker and the buyer.
Honey Insurance Founder and CEO, Richard Joffe, said the company was excited to be joining forces with Finsure, one of the most successful mortgage aggregators in Australia with a nationwide network of more than 2,000 brokers, and continuing to grow.
"We have designed a digitalised process that embeds home insurance into the mortgage application process making it quicker and easier for home buyers at the right time in the mortgage process.  We know that buying a house can, at times, be an overwhelming experience and currently a lot of the questions a customer needs to answer in the mortgage application, will also be the same questions an insurance provider will ask. So by integrating the Honey offering it makes complete sense to simplify this and give customers precious time back."
The partnership will be exclusive for the Finsure Group, who settled $22.2bn in FY21 and are expected to write a further $34 billion in FY22, with the insurance offering integrated into Finsure's market leading customer relationship management (CRM) platform Infynity to make the flow seamless for both brokers and customers.
Finsure Managing Director, John Kolenda said customers of Finsure brokers can now get their home insurance at the same time they get their mortgage in an embedded journey, the first of its kind in Australia.
"We are delighted to announce this exclusive partnership between Finsure and Honey Insurance which we think will be a game changer for our broker network and another outstanding service for the benefit of our brokers and their clients," Mr Kolenda said. There will always be a requirement to seek expert advice from a conveyancing specialist like Borthwick and butler tamworth prior to committing to buy a property.
"Every Finsure broker will now be able to offer their clients Honey Insurance products and with home insurance seamlessly integrated into the Infynity platform it will automatically communicate with the customer resulting in a quote in less than three minutes. As part of our exclusive arrangement with Honey, every eligible customer will receive pre-settlement cover which means an additional 90 days on their insurance policy to ensure they are covered right up until their day of settlement".
About Finsure: 
Finsure is one of the largest and fastest growing mortgage aggregators in Australia, with a network of over 2,000 mortgage brokers. In 2018, Finsure merged with ASX-listed bank Goldfields Money Limited (now BNK Banking Corporation) to create a truly scalable financial group focused on providing lending solutions for Australian consumers via broker distribution. Finsure's brokers have insider's knowledge of the latest home loans available on the market. All of their services are accessible via their website www.finsure.com.au.
About Honey Insurance: 
Honey is smart home insurance, and is on a mission to eliminate the majority of avoidable accidents that happen in the home. Customers receive $250 of technology complimentary, and ongoing services to keep homes safer when they sign up for house and contents insurance. They are then rewarded with a lower price on their insurance for being proactive. Honey raised $15.5m, the largest seed investment in Australian history, from industry leaders such as AGL, Metricon, Mirvac, PEXA, and many others. Honey is underwritten by RACQ, one of the most trusted insurance companies in Australia.