First monthly decline in unit values since September 2020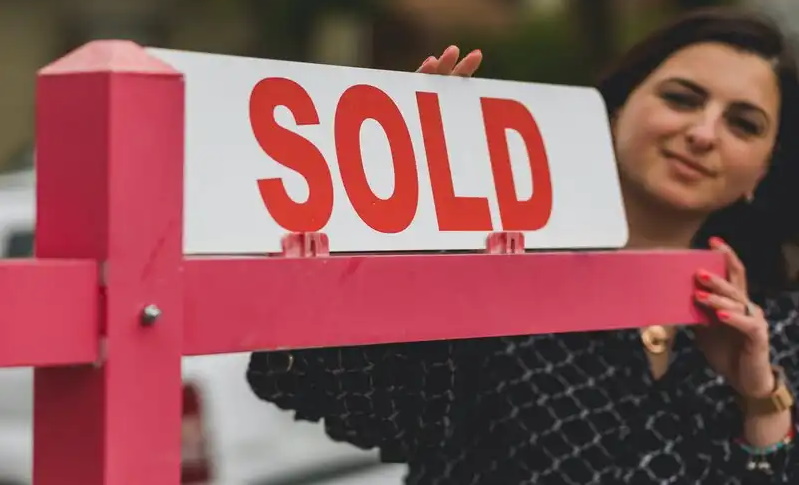 There will be fewer properties going under the hammer across Australia's combined capitals this week largely due to a fall in Melbourne's scheduled auction activity. A total of 2,396 capital city homes are scheduled for auction, down -5.2% compared to the week prior when 2,528 auctions were held. Volumes are -19.1% below the same period last year, when 2,960 auctions were held.
Despite a -23.4% fall in expected auction volumes, Melbourne is expected to maintain its place as the busiest auction market this week, with 970 homes scheduled to go under the hammer. Weekly activity is down -31.6% from the 1,418 auctions held this time last year, when Melbourne's auction market surged after the city's fourth lockdown restrictions were lifted.

Sydney is expecting its busiest week of June, with 948 homes set for auction across the city. Up 19.2% from the 795 auctions held the week prior, this week's auction activity is -12.5% below last year's volumes (1,084).
Across the smaller capitals, auction activity is expected to rise 2.4% from the week prior and 4.4% on volumes seen this time last year. Adelaide (173) is expected to maintain its position as the busiest amongst the smaller capitals despite recording a fall in volumes week on week (-3.4%), followed by Brisbane (165). Canberra has 119 auctions scheduled, a 16.7% increase week-on-week and up 9.2% from the 109 auctions held this time last year. Across Perth, 19 auctions are scheduled, while Tasmania has two properties set for auction this week.

CoreLogic's monthly Unit Market Update shows both houses and units recorded a -0.1% fall in values over May, the first fall since September 2020, as quarterly and annual trends in values continue to weaken.

After recording an easing in the growth trend since March 2021 (2.8%), CoreLogic's national home index recorded its first month of negative dwelling value growth in 20 months, falling -0.1% across both property types. This fall in values came amid lower consumer sentiment, increasing global uncertainty, mounting inflationary pressure, and the first cash rate rise since November 2010, up 25 basis points in May.
At one decimal place both houses and units recorded a -0.1% fall in values over May, however taking the result to two decimal places, house values saw a larger monthly decline compared to units, falling -0.15% and -0.08% respectively. This saw the quarterly and annual trends in house and unit values continue to weaken, to 1.3% for houses and 0.5% units over the three months to May, and to 15.6% and 8.7% over the past year respectively. May's result saw the annual performance gap between national houses and units fall to its lowest level since April 2021 (6.2%), at just 7.0 percentage points.
The combined capitals unit market fell -0.2%, its first monthly decline in values since October 2020, while regional unit values showed some resilience rising 0.8% over the month.
CoreLogic research analyst Kaytlin Ezzy said that monthly declines across Sydney (-0.7%) and Melbourne unit values (-0.3%) weighted heavily on the combined capitals and national result, collectively making up 71.4% and 55.8% of unit markets respectively. Since peaking in November 2021, Sydney unit values have recorded progressively larger monthly declines, while Melbourne units depreciated -0.1% over the year to date.
"While last month's rate rise likely added further downward pressure to the Sydney and Melbourne unit markets, growth conditions have been weakening over the past year amid worsening affordability, lower consumer sentiment and rising fixed mortgage rates," she said. "More recently we have also seen surging inflation and a more cautious lending environment also dampening housing demand."
Some of the smaller unit markets also saw values fall in May. Values across Darwin, Regional Victoria and Regional WA fell -0.2%, -0.4% and -0.5% over May respectively.