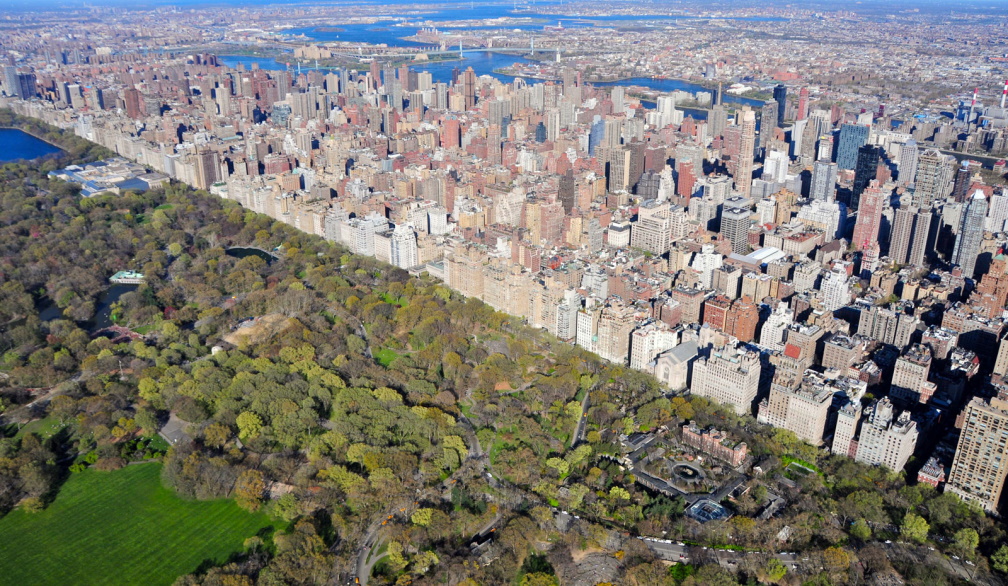 Savills has named New York, London, Los Angeles, San Francisco and Tokyo as the world's top five cities in its 2022 Resilient Cities Index, as urban living returned to popularity in the wake of Covid-19  and cities confirmed their durability as key centres of economic and social activity. 
Sydney is the only Australian city to make the Top 20, and ranks 15th in the 2022 Resilient Cities  Index, having jumped up from 18th in 2016. Interestingly, Australia's harbour city has outperformed  China's powerhouse city Shanghai in terms of resilience, with Shanghai ranked 18th. 
In its 2022 Impacts programme, Savills examines 500 cities using metrics around four core areas:  economic strength, knowledge economy and technology, ESG, and real estate investment.  
According to Savills, a range of factors have contributed to Sydney's increased resilience compared  to 2016, including its robust commercial property market bolstered by the commercial office and  industrial sectors, emerging tech sector, continued demographic and economic strength, and  strengthened ESG credentials. 
While Sydney's commercial real estate investment volumes fell in 2021 compared to 2016, Savills  identified that its cross-border share of investment remained at 40% in 2021, in line with the five-year  average and only marginally below 2019 levels. 
"Anecdotally, there has been a perception that Sydney's economy has bounced back from the  COVID-19 pandemic stronger than ever. Now we have the data to not only back that up, but to  compare Sydney to other global cities and measure its resilience," said Paul Craig, CEO of Savills  Australia and New Zealand.
He noted, "Sydney's relatively diversified base of real estate capital, coupled with strong property  rights, has helped it maintain its resilience despite the COVID-19 pandemic. Sydney's commercial  office and industrial sectors have been particularly buoyant with both growing by more than 40% between 2020 and 2021 despite the various lockdowns, restrictions and on-going impact of COVID 19." 
Sydney's industrial sector was a strong performer throughout the COVID-19 pandemic, with increased  online spending driving demand for warehousing and logistics. Major transactions during 2020 and  2021 are testimony to this such as the sale of Dexus' 56-88 Lisbon Street, Fairfield to Centuria for  $200,200,00 and Leda selling 270-286 Horsley Road, Milperra to ESR for $153,500,000. 
Sydney's strengthening tech sector has also contributed to its increased resilience with a significant  increase in venture capital investment between Savills' 2016 and 2022 indexes. According to  PitchBook data, venture capital investment rose dramatically from US$277 million in 2016 to US$1.9  billion in 2021. In addition, the number of fintech venture capital deals has more than doubled during  this six-year period, while the amount of capital raised has increased more than five-fold.  
"Sydney's economic fundamentals remain strong; its working-age population has been relatively  constant since 2016, while the city's overall population has risen. Our research has shown that GDP  per capita has grown by 5% since 2016," said Paul Tostevin, director in Savills World Research and co-lead on the Impacts programme. 
Finally, Sydney's strong environmental credentials have also been behind its rise up the ranks of  resilient cities. New South Wales has invested more than AU$9 billion in large-scale renewable  energy projects since 2016 in line with Australia's renewable energy electricity generation increasing  from 17.3% in 2016 to 32.5% in 2021 through investment in renewable energy sources such as wind  and solar power. 
For the first time in 2020, all city-owned properties in Sydney were run using 100% renewable energy,  setting an example for others to follow by 'greening' the city's real estate. Real estate is responsible  for 40% of global greenhouse gas emissions and is therefore an essential sector for cities to consider  when planning their paths to net zero waste.  
With New South Wales introducing several policies aimed at helping it achieve net zero, real estate  initiatives include a $50 million Home Energy Action Program, forecast to reduce domestic and  residential CO2 emissions by 32,000 tonnes by 2030.  
Savills says that Sydney's ambitious net zero targets, aiming to reduce emissions to 50 per cent of  2005 levels by 2030 is further contributes to its increasing resilience on the world stage, with more  than AU$4.8 million investment planned by the NSW Government to accelerate the built environment 
towards net zero emissions. Savills also notes that cities with active local governments have been the  most proactive in furthering their net zero agendas.  
The Global Perspective 
A number of cities have broken into the top 20 Resilient Cities Index or climbed into the top 10 since  2016, including Berlin, now in 7th place (up from 11th), Atlanta in 9th (up from 14th), and Dallas in 10th (up from 21st) says Savills. Outside the top 20, fast-growing industries such as tech and life sciences  have boosted the performance of cities including Copenhagen, Shenzhen, Toronto, Austin, San  Diego, Denver, Raleigh, and Eindhoven on the knowledge economy and technology metric and  helped these cities climb. Two of these cities – Copenhagen and Toronto – also appear in the top 10  for ESG in 8th and 9th place respectively, which, when combined with their knowledge economy and  tech performance, could be a sign of growth to come, says Savills, given the post-pandemic focus on  health, wellness, lower pollution and tackling climate change. 
In terms of sustainability credentials, North American and European cities are leading the way to net  zero, with a greater proportion of cities in these regions setting definitive end targets compared to  elsewhere in the world, contributing to these cities ranking higher in Savills 2022 Resilient Cities  Index. Savills research shows 38% of North American and European cities have net zero targets,  compared to 18% in Latin America, 17% in Sub-Saharan Africa, 14% in Asia Pacific and just 4% in  the Middle East and North Africa. 
Source: Savills Research 
Resilient City metrics:  
▪ Economic fundamentals: A secure, dynamic economy of scale, with high personal wealth and strong demographics  ▪ Knowledge economy and technology: High value-add employment with venture capital funding, quality education and  innovation in business 
▪ ESG: A society which values sustainable environmental practices, has access to good healthcare, is inclusive and  fair with sufficient governance 
▪ Real estate: A liquid and readily invested real estate market, with security of title (Note: real estate has half  weighting) 
Examining real estate volumes alone, Los Angeles is the most resilient city for investment, says  Savills, moving ahead of New York. Dallas takes 3rd position (rising from 9th), and San Francisco  stands 4th, nudging European cities down the real estate ranking. Berlin is the highest performing  European city for real estate investment in 5th position (up from 17th), ahead of London in 7th (down  from 3rd). No cities from Asia Pacific appear in the top 10 for real estate investment, although their  strong performance on other metrics ensures that Tokyo, Seoul, Singapore, Sydney and Shanghai all  appear in the top 20 in the Resilient Cities Index overall. 
Rasheed Hassan, Head of Global Cross Border Investment at Savills, adds: "Collectively, the world's  cities attracted record real estate investment last year with $1.3 trillion transacted, 59% up on 2020  and 22% ahead of 2019, the previous highest year. Going forward, we expect that the biggest cities  will continue to attract significant volumes, particularly in core sectors which are considered safe  havens in times of uncertainty. As volumes have returned to, and in some cases gone beyond, pre-
pandemic levels, the combination of yield compression and increased finance costs has caused some  investors to have to look beyond their typical sectors and geographies as they hunt for precious – preferably inflationary-proof – income. As such, some may increasingly target several of the cities that  appear mid-table in the Resilient Cities Index in the hope of enhanced returns."