Written by Tony Ingle, Chief Winemaker at Angove Family Winemakers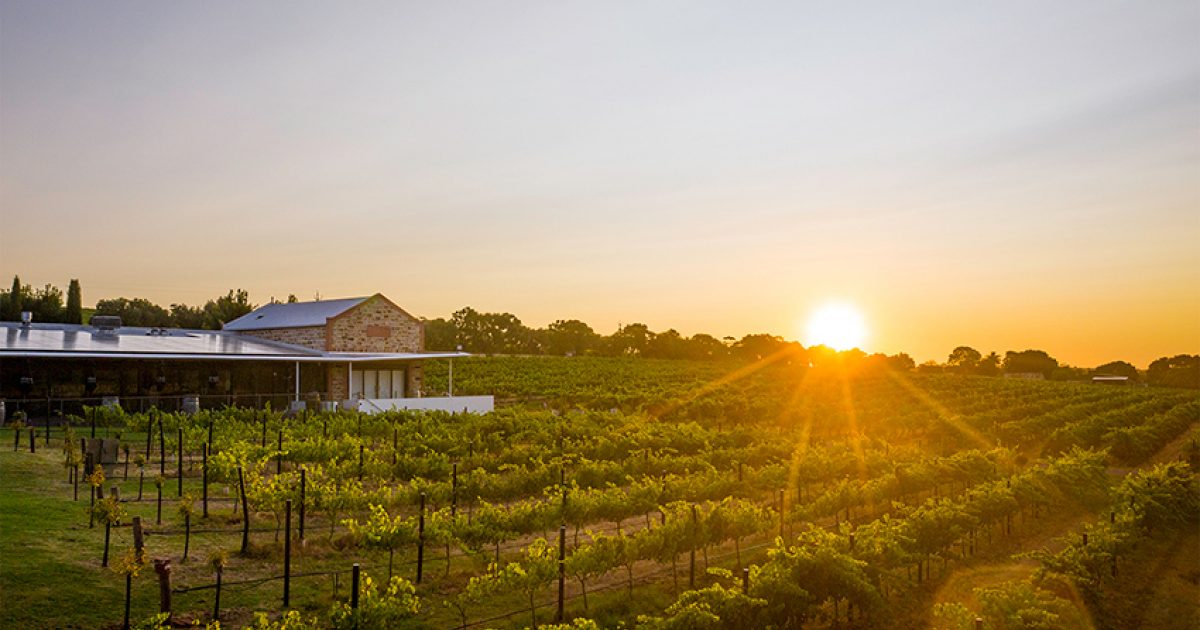 Rosé, the flirty fresh sibling of red and white wine, is certainly having its moment. With soaring popularity in the past few years, you can find an array of Rosé on every bottle shop's shelves. 
Closely associated with great weather and good times, there's nothing like a glass of Rosé to complement get-togethers in the sunshine. But, as you sit back and enjoy this pink wine, do you ever wonder exactly how many types of Rosé are available, how they are made or how to best enjoy them? 
How it's made
Neither a white nor red, Rosé is produced from red grapes with minimal skin contact, almost similar to the white wine process. Rosé is traditionally made using three production methods, saignee, maceration and blending:


Saignee

involves siphoning off a small amount of the juice post crushing, either pre-fermentation resulting in lighter flavours, or just as fermentation begins, giving the Rosé a darker colour and bigger flavour. 

Maceration

is where the crushed juice and skin steep for a determined amount of time, between two and 24 hours. The longer the juice and skin are in contact, the deeper the colour and flavour. 

Blending

is where traditional red wine is blended with various white wine varieties. This method can be frowned upon as it produces low quality wine. However, many winemakers add a splash of white wine to their blends to add an element of crispness and freshness to the palate.
Rosé varieties
There is a vast amount of Rosé available depending on your taste. Whether you like the bold and savory, fruity, or sweet wines, there is bound to be a Rosé for you. Winemakers continue to take this as an opportunity to create various pours across a wide spectrum of style, colour and body.
The style of Rosé is traditionally defined by the variety of the base grape. However, it is also dependent on region, method of production and the skill of the winemaker.



Rosé made from more robust grapes such as

Shiraz, Mourvedre and Malbec

, tend to be deeper in colour and bolder in flavour.

Angove's Wild Olive Rose

is a good example, it has a lovely light colour with a more robust flavour profile.

Medium-bodied varieties with the base grape of

Tempranillo, Grenache or Merlot

, produce a lighter and more refreshing style.

Naturalis Organics Rosé

and

Angove Organic Rosé

are delicious examples of this medium-bodied style. 

Finally, Rosé based on

Pinot Noir

grapes is definitely at the lighter end of the spectrum,

Simon Tolley Rosé from Adelaide Hills

is a great example in this category. 
The wide range of varieties used to make Rosé, and its sugar levels running the gamut from dry to off-dry and sweet makes them perfect to be enjoyed for any occasion, all year long 
How to best serve Rosé 
In Australia, we tend to chill wine too much. The best way to serve Rosé is at 10 degrees Celsius, which allows the flavours and aromas to evolve. However, if you're enjoying your Rosé on a hot summer afternoon by the pool or on the beach, there is no crime against adding a few ice cubes to get the temperature just right. A traditional wine glass is best to serve a Rosé but this really depends on where you are having your tipple!
If you're having Rosé at the dinner table, here's a quick guide to pairing it with food: Pale, crisp pinks are ideally paired with fresh seafood and salads, while more structural, full-flavoured ones can stand up to richer, oilier foods. Rosé with a little sweetness can handle the heat and is great with spicy Asian dishes.
Now that you know all about Rosé, it's time to drink and enjoy this pink perfection!

About Angove:
Angove Family Winemakers is Australia's leading and largest certified organic grape grower and winemaker, with a deep commitment to sustainability at all levels. With major interests in vineyards across South Australia the links to the land are as strong as ever and the desire to protect and improve this finite natural resource is driving much of the development of the Angove brand.  As grape and wine producers across Australia become more concerned about the long-term sustainability of their vineyards and winemaking businesses, an interest in soil health has increased considerably within the wine industry and health industry.
About Tony Ingle:
Tony Ingle is the Chief Winemaker at Angove Family winemakers, Australia's leading Certified Organic grape grower and winemaker. Tony's arrival at Angove Family Winemakers in 2003 has been pivotal in the rebirth of the venerable company as a quality wine producer. He's inspired the organic push, the creation of a boutique winery within the big Renmark winery, and the sourcing of grapes from other regions. In 2014, Tony was nominated for the Gourmet Traveller Winemaker of the Year, a recognition of his outstanding talent and contribution to Angove and the wine industry. 
Wine

Details

Region: South Australia 

Volume: 750mL 

Alcohol: 13.5%

RRP: $18

 

Certified Organic

Vegan Friendly
Minimal Preservatives

AWARDS 

International Organic Wine Awards 2020 - GOLD 
New Zealand International Wine Show 2020 - SILVER 

 

 

This award-winning Rosé is made from organically certified Shiraz grapes grown in our own Nanya Vineyard, near Paringa, South Australia, with a splash of Sauvignon Blanc. The low disease pressure and moderately fertile soils of this vineyard allow it to be farmed without using synthetic fertilisers, pesticides or herbicides and hence it is fully certified organic.

 

 

TASTING NOTES


Delicate pink with strawberry, blueberry and crunchy watermelon aromas with a hint of apple. The palate is crisp and clean with abundant strawberry and red berry characters.

Region: South Australia 

Volume: 750mL 

Alcohol: 12.5%

RRP: $18

Certified Organic Wine
Vegan Friendly
Minimal Preservatives

AWARDS 

International Organic Wine Awards 2020 - GOLD 

 

 

The Shiraz (95%) and Sauvignon Blanc (5%) grapes for this wine have been carefully nurtured in our Certified Organic Nanya Vineyard near Paringa, South Australia. The free draining loam over limestone soils, copious sunlight, warm days and cool nights provide ideal conditions for cultivating flavour packed organic grapes. 

At no stage during the grape growing and winemaking of Naturalis Organic wines have we used any synthetic pesticides, herbicides, fungicides, fertilisers or inputs of any kind. Everything we use comes from nature, pure and clean.

TASTING NOTES

Light blushing pink. Aromas of blueberry, strawberry and a hint of lime precede a full flavoured palate that finishes with crispness and length.