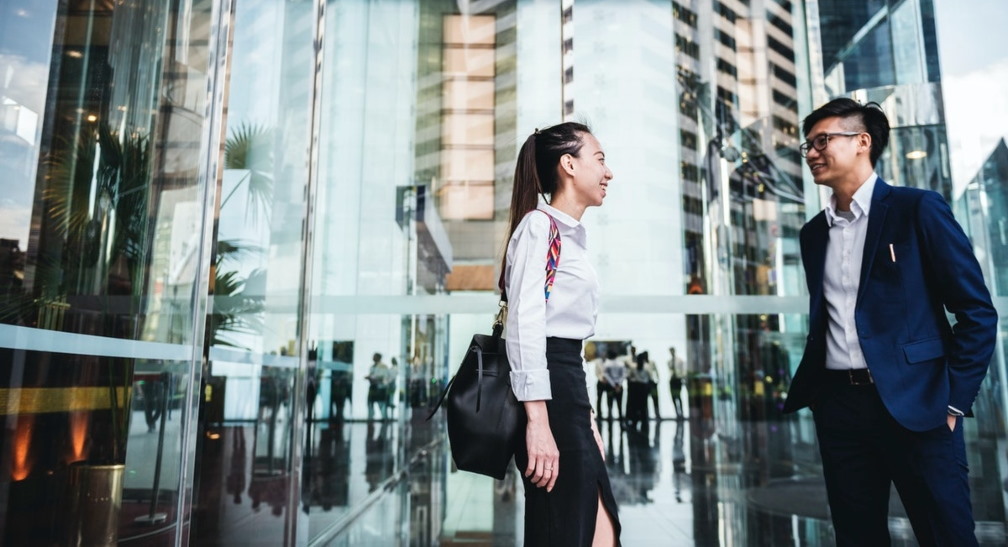 The COVID-19 pandemic has made in-person networking and business travel almost impossible in the last year, but that doesn't mean that this trend is going to stick around forever. Even though the pandemic is still raging strong around the world and that it might not be possible to travel internationally before a vaccine becomes available, that doesn't mean that you shouldn't start planning your business travels for the post-COVID-19 period.
In fact, now is the best time to plan your business trips, especially if you're developing new business ideas and need to start networking and meeting business partners in the months to come. Of course, in the post-COVID-19 world you will be choosing your destinations primarily on their level of safety against the virus, but also on their business opportunities. With that in mind, let's take a look at the best and safest destinations you should consider for your post-pandemic business travel plans.


The Chinese market is always on the rise


China currently has one of the strongest economies in the world, and it is only expected to grow as the dominant economic superpower in the years and decades to come. Manufacturing, design, distribution of products and goods, all of this is primarily done in South East Asia, and China is the strongest player in the region. If you're looking to build a supply chain for your business, find manufacturers and distributors, then China is the place to be.
Now, it might seem counterintuitive to travel to a country where the virus originated, but considering the fact that China has been hard at work stifling the pandemic, it will become a safe place to be in the following months and years. According to the CDC, China is currently a Level 1 COVID-19 country, meaning that it's already fairly safe to travel. When the time comes to visit China, though, be sure to adhere to all COVID-19 prevention measures.


Central Europe will always be a business hub


The good thing about traveling to and around Europe post-COVID-19 is that the continent is clearly segmented into safe and unsafe regions, so you can plan your destinations accordingly. Unfortunately, if you were supposed to meet potential clients or partners in Eastern Europe or the Balkans, you will have to postpone your trip indefinitely because those are the regions where the infection is highest and its's likely going to remain like that for the foreseeable future.
On the other hand, powerful nations that have always been solid business hubs like Germany, Switzerland, Denmark and the rest of Scandinavia are already pretty safe. These countries are likely to become COVID-free in the following months and years, allowing you to grow and survive the impact of the pandemic. It's best to plan your trip to Central and Northern Europe to avoid the pandemic and find lucrative business opportunities.


New Zealand is safe and prosperous


Of course, we can't talk about the safest and most lucrative destinations for business travel without mentioning New Zealand. This country has always been one of the hidden gems of the world in many respects, and what you may not know is that New Zealand's economy is on a constant upward trajectory.
It's also one of the few countries with no new COVID-19 cases, and is about to be declared coronavirus-free. That said, the government is advising everyone to avoid large gatherings and to adhere to COVID-prevention measures. It is therefore best to use personal transportation while there and find safe car rental in Queenstown and other business hubs in NZ like Auckland and Christchurch that are fully-committed to protecting the customers from the pandemic.
While New Zealand's public transportation system is pretty safe, you still need to do all you can to avoid getting infected while making every appointment and meeting with prospects.


The Middle East is rich and will be quite safe


The Middle East is rapidly developing, and as you know, the UAE cities of Dubai and Abu Dhabi are some of the richest cities in the region. These are the places to find affluent investors and partners for your business idea. It's also important to note that the region is safe as the local culture is geared towards preserving public health and safety.


Choose your US and Canada destinations carefully


We would be remiss not to talk about the two biggest business hubs in the world – Canada and the US. Both countries are expansive and filled to the brim with business opportunities, but you need to be careful when planning your itinerary. The COVID-19 pandemic has changed business travel to a great extent, and some destinations are safer and more welcoming than others.
Canada will remain one of the safest travel regions, and the business hubs of Toronto and Montreal will remain top destinations for those looking for new business opportunities. As for the United States, the pandemic is not likely to die down anytime soon, so you must continuously monitor the COVID-19 reports to find the destinations where you can stay safe.


Wrapping up


The coronavirus pandemic has put the world into a complete lockdown, but that lockdown is not going to last forever. Now is the time to start planning your business travels for the upcoming year, so be sure to consider these destinations first.