Xero report identifies the triggers leading Aussies to become their own boss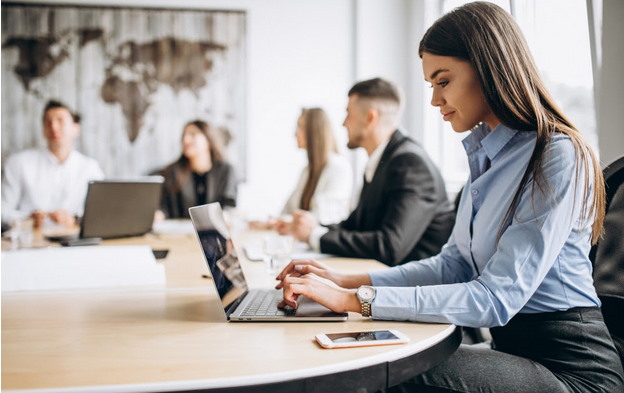 Xero, the global small business platform, today released new research uncovering the 'tipping point' for starting a business – the forces that combine to see Aussies take a leap of faith and go out on their own.
Xero's Tipping Point report is based on a survey of more than 800 existing sole traders with no employees, and 200 aspiring business owners, to uncover the motivations for starting a business – and the challenges they face along the way.
The research revealed Australians have long felt an innate desire to carve their own path as 'solopreneurs'. More than two in five (43%) sole traders have always planned to be their own boss, and close to one in four (23%) have maintained this from a childhood dream.
But starting a small business is not simply about coming up with a big idea. The research revealed that the tipping point to business ownership is often a combination of becoming fully convinced of the opportunity, the lure of financial independence, and a dissatisfaction with their current work situation.
Trent Innes, Managing Director Australia and Asia, Xero said: "Australia is a nation of self-starters, with sole trader ventures accounting for the majority of our homegrown businesses. Xero's Tipping Point report reveals that the Aussies who make this leap are driven by the freedom and independence that comes with working for yourself. While many of us may like to lay claim to a great business idea at one time or another, this research shows it takes a particular person and special set of circumstances to truly turn that idea into reality."
Freedom at work tops the list of motivators to go solo
Among the biggest motivators to become a solopreneur is the desire to gain freedom and control. Making their own decisions (47%) and working for themselves (46%) were top of the list as reasons for sole traders to branch out. Passion and creativity follow closely behind, with just under a third (32%) choosing to follow their passion and wanting creative freedom (31%).
Seeking the freedom that comes with being their own boss, many solopreneurs were also drawn into career independence due to feeling stuck in a 'rut' in their previous jobs or careers. Four in five (79%) sole traders felt negatively towards their previous job or career before they went out on their own, with millennials aged between 30 and 39 the most likely to fall in this category. The most common feelings were unhappiness with a former manager (34%), frustrations with lack of control (32%), feeling like they were going nowhere (31%) and feeling uninspired and unmotivated (30%).
Tackling the hurdles of going solo
Along with the joys of working for yourself, there are also challenges. Unsurprisingly, finance is one of the main obstacles sole traders face in the initial planning phase. Budgeting for unknown costs was a key challenge for more than a third (39%) of sole traders. Other challenges included staying organised and on track (55%), driving customer acquisitions (53%), and knowing where to get started (38%).
Overcoming perceived mental obstacles - particularly the confidence to go it alone - were reported as genuine road bumps on the sole trader journey. More than two in five (44%) respondents felt they had to generate self-belief and reduce self-doubt, while one in three (34%) were concerned about overcoming fear, worry and anxiety.
Luckily, there is moral support to be found amongst your nearest and dearest when you first decide to go it alone, with sole traders leaning on family members as their go-to (37%), followed by a romantic partner (29%) and a colleague/friend (27%). Beyond those in their personal circles, one in five (19%) turn to an accountant for advice when starting out.
Setting up for success as a solopreneur: Top attributes
The report found that being optimistic, having a strong work ethic and being adaptable are some of the most vital characteristics sole traders believe are required for success. For those looking to start out, two in five (40%) view reliance on effective digital tools as critically important. Despite this, less than 38% of existing sole traders have a website and among those that do, less than half (48%) can make sales transactions through their website.
While solopreneurs may be slow to adopt technology, the research found that almost two-thirds (64%) who used cloud accounting software during the pandemic believed it played a key role in supporting their business.
COVID-19 a catalyst for business creation
The pandemic has not dimmed the entrepreneurial spirit of aspiring sole traders, with many feeling positive about their short-term business prospects. In fact, two in five (41%) say the events of the past year have increased their desire to start a business.
"Australians have shown remarkable resilience in the face of the pandemic, and nowhere is this more evident than in the micro and small business sector. It's this inherent resilience that will drive many aspiring business owners to get their idea off the ground in 2021 and gain the autonomy they've longed for – sometimes from as early as childhood," Innes concluded.
Traits perceived by sole traders as critical to success

Personal habits

Organisational habits

Stay positive and take things in their stride (69%)
Adhere to strong work ethic (65%)
Keep adaptable and open to change (62%)
Attention to self-care – mental and physical health (57%)

Meticulous record keeping and knowing their numbers (60%)
Maintain a decluttered and organised operation (52%)
Always plan ahead and have contingencies (51%)

Create procedures and processes (51%)

Time management habits

Business management habits

Ability to separate work and family life (51%)
Daily goal setting (47%)
Focus on time management and task prioritisation (46%)
Establish routines (44%)

Network regularly (48%)
Seek advice from experts/ mentors and able to ask for help when needed (45%)
Invest back in the business (40%)
Lead by doing (38%)
To read Xero's Tipping Point report, please visit: https://www.xero.com/content/dam/xero/pdf/tipping-point-uncovering-what-makes-a-sole-trader.pdf

About Xero
Xero is a cloud-based accounting software platform for small businesses with 2.45 million subscribers globally. Through Xero, small business owners and their advisors have access to real-time financial data any time, anywhere and on any device. Xero offers an ecosystem of over 800 third-party apps and 200 plus connections to banks and other financial partners. In 2020 and 2021, Xero was included in the Bloomberg Gender-Equality Index and in 2020, Xero was recognised by IDC MarketScape as a leader in its worldwide SaaS and cloud-enabled small business finance and accounting applications vendor assessment.
About Xero's Tipping Point report
Xero's Tipping Point report was commissioned by Xero in partnership with CoreData to understand the journey sole traders take to start their business. Between 9 December 2020 and 7 January 2021, Xero conducted an online quantitative survey of Australian residents with a total of 1,015 respondents, 814 of which were existing sole traders and 201 were aspiring sole traders. For the purpose of this research, sole traders are defined as having no employees other than themselves.